CO-FOUNDER
AMSTERDAM NIGHT-MAYOR FOUNDATION
Ella Overkleeft is a cultural consultant with an emphasis on social and urban development. She is the co-founder of the Night-Mayor foundation in Amsterdam; an independent, non-profit organization dedicated to maintaining a dynamic nightlife while strengthening connections between the municipality, small business owners and residents to sustain Amsterdam as a creative capital.
She loves to be at the forefront of social, and cultural development in nightlife and beyond. Besides working at the Night Mayor office, she works on the progressive harm reduction campaign 'Celebrate Safe' a national campaign for all the festivals and clubs that support safe partying.
Think in possibilities not limitations is her credo.
Next to her two main projects she is always busy with spaces and places to stimulate the creative value for the city of Amsterdam

Organisation | Instagram
MANAGING DIRECTOR
MUSIC CITY AARHUS & PROMUS
With more than 35 years as a music industry professional, Jesper Mardahl has been around most areas of the music scene in Denmark. Initially as a musician, but since then mostly working "backstage" as A & R manager, producer, label manager, and artist manager for some of the leading record companies in Denmark. Jesper has also worked as a project manager at Denmark's largest music magazine, GAFFA , been co-developer of the Music Management education at the Royal Academy of Music, worked as lecturer and teacher - and since 2010 as head of Promus – The Music Community of Aarhus – Denmark's second-largest city.

Organisation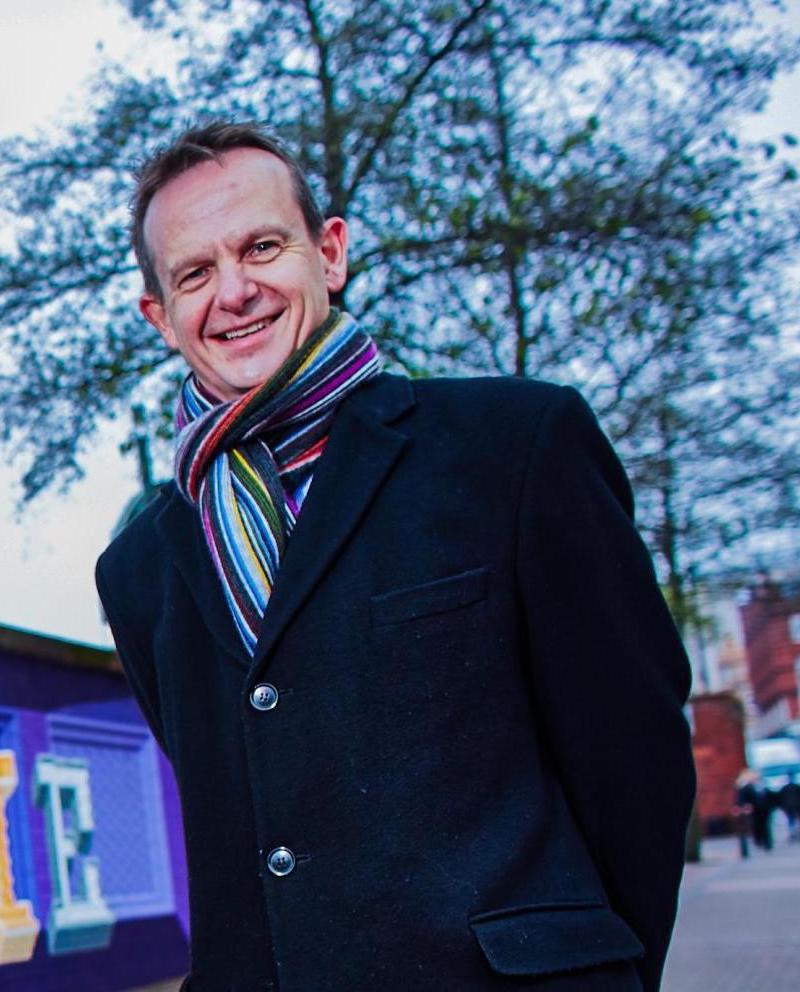 CHEIF EXECUTIVE
LEEDS BUSINESS IMPROVEMENT DISTRICT
Andrew is responsible for leading the work of LeedsBID as it invests more than £12 million (during its first five-year term) through an aspirational and exciting project plan to transform Leeds city centre, bringing commercial benefit to levy payers and enhancing the experience of all city users.
He leads a workforce of more than 30 including the largest Welcome Ambassadors team in the UK.
With a strong background in business and retail, Andrew has 15 years' experience in place management and an extensive working knowledge of BIDs.
Andrew is clear that LeedsBID's investment and initiatives in Leeds will act as an important catalyst to improve experiences, raise standards and add value and bring about further positive change to Leeds city centre.

Organisation
Sound Diplomacy is the leading global advisor on growing music and night time economies in cities and places. Shain is also the co-founder of Music Cities Convention, the world's largest event bringing together the music industry with city planners, developers, policy makers and executives. Through Sound Diplomacy, he has consulted for over 10 developers and 20 cities, including developing the Cuban official music strategy for the United Nations and working on developing 6 venues across the UK. He consults at length with the Greater London Authority, worked on the development of London's Night Czar and across the Mayor of London's music policy. He has delivered a TEDx talk on the value of music to cities and spoken at the European Parliament, MIDEM, MIPIM, SXSW and in over 40 countries, from Uganda to Chile, Estonia to Canada.

Organisation
MANAGING DIRECTOR
BRIGHTON MUSIC OFFICE & RIXSONMUSIC
After moving to Brighton three years ago, Chelsea Rixson is now the owner and Managing Director of two Brighton based companies. RIXSONMUSIC which is a live events promotions company which focuses primarily on Brighton based grassroots bands. Secondly, the Brighton Music Office, which is based on the concept of music cities to help grow Brighton's musical economy. In her previous professional life, Chelsea worked as a Contract and Project Manage for a Global Collaboration Services Company and is a PRINCE2 qualified Project Manager.

Organisation | Website
MUSIC INDUSTRY AMBASSADOR
BRITISH & IRISH INSTITUTE OF MODERN MUSIC
Phil Nelson has been an Artist Manager since 1988 and his clients have included The Levellers (1 Platinum, 5 Gold records) who headlined Glastonbury before starting their own 15,000 capacity Festival Beautiful Days (which Phil set up) , and The Longpigs (1 Gold record). Current clients include 2016 Grammy-winning Matt Hales / Aqualung (1 Gold record) andDuke Special (1 Platinum record.)
He was the Vice Chair of the Music Managers' Forum from 1997-2007. He co-founded The Great Escape Festival with Martin Elbourne and Jon McIldowie and dreamed up the Breakers' Chart for Music Week.
He is currently Music Industry Ambassador – (Music Cities Liaison and Student Industry Research Projects) at BIMM (British & Irish Institute of Modern Music) London, Brighton & Bristol. This role includes talking to the Music Industry to find Real World Projects for Dissertation Students to do on its behalf, thereby solving problems for the industry and hopefully making the students more employable.
One of these projects is a thorough mapping of the music provision of various cities and regions of the UK which is being carried out with the co-operation of UK Music, BPI, Music Venues Trust, Brighton & Hove City Council, and others. He is in the process of setting up a Student-run Record Label, Pool Valley Recordings.

Organisation
Michael became CEO of UK Music in May 2017 after stepping down as Member of Parliament for Barnsley East after seven years. During his time at Westminster he held several senior positions including Shadow Secretary of State for Culture, Media and Sport.
Before being becoming an MP, Michael worked in a variety of Whitehall roles including at No. 10 Downing Street as the Prime Minister's chief political spokesman.
A self-taught musician, Michael still gigs occasionally, including recent performances at Liverpool's Cavern Club, the Ageas Bowl and on TV alongside members of Dodgy and MaximoPark on Matt Forde's 'Unspun' show.
Michael helped establish a metropolitan festival as Patron of the award-nominated Live In Barnsley. He has also been patron of Worsbrough Brass, one of Yorkshire's top brass bands.

Organisation
Since 2010 Tom has overseen £300million of efficiencies and savings across Leeds City Council and £3.8billion of investment in Leeds. After Leeds winning MJ's Council of the Year 2016 and securing the 2014 Tour de France Grand Départ, sights are now on European Capital of Culture 2023. Ever forward-looking, Tom is a trustee on the Centre for Cities Board and the Council's mental health champion.

Organisastion
CHAIR OF ENGAGEMENT
LEEDS 2023
Glasgow born , Leeds raised. Wife of a Scottish sound engineer and mother of a 20 year old much cooler daughter studying fine art in Groningen, proud owner of beloved dog Milo. Studied Arts Management at Leeds University and spent my career working across creative industries and social enterprise. In 2009 I set up the LS14 Trust a community based social enterprise on the council estate I grew up on. LS14 Trust has gone on to employ local residents to deliver an events hire company and a digital lounge and café. In 2014 I took up the role as External Relations Director of East Street Arts a national Visual Arts charity to look at delivering new enterprise models like The Art Hostel the UK's 1st Social Enterprise 34 bed Art Hostel. Former chair of Leeds Music Trust and In 2016 was appointed chair of engagement for Leeds Bid for European Capital of Culture 2023. Nicola was also awarded Yorkshire women of the year in 2017 for contribution to the creative sector.

Organisation | Twitter
EDITOR IN CHIEF
BIDO LITO MAGAZINE
Craig is the Editor-In-Chief and Publisher of Bido Lito! - The Liverpool Music Magazine. In addition to this, Craig is a co-founder of Liverpool International Festival Of Psychedelia, which was named 'Best Small Festival' at the 2015 NME Awards and is the largest festival of its kind in Europe.
With Bido Lito! Magazine, Craig has worked closely with Liverpool John Moore's University and the wider Liverpool music community on a project titled 'Liverpool, Music City?'. The project looks to bring about a new, sector-led and bottom up approach to music policy in the city, developing a new collaborative model and allowing Liverpool achieve its potential as an exemplar of a dynamic global music city.

Organisation
FOUNDER
MUSIC:LEEDS
SENIOR LECTURER
LEEDS BECKETT UNIVERSITY
Sam Nicholls, or whiskas as he is mainly known in the music industry, played in local bands, worked in venues and helped with promotion for a host of indie labels until 2004 when he established his night Transmission, attracting visiting acts like Arctic Monkeys and locals artists such as The Pigeon Detectives and The Sunshine Underground. This led him to start the record label Dance To The Radio, which released a host of acclaimed and commercially successful record, including 2 Top 40 singles for his own band ¡Forward, Russia! who also signed to Mute Records in North America.
Whiskas is now a Senior Lecturer in Music at Leeds Beckett, programs the annual Live At Leeds Unconference event, writes on audience engagement and fan funding, and works with new music development organisations such as Come Play With Me, Leeds Music Hub, assesses for PRS For Music Foundation, and is on the Artistic Programme Advisory Group for Leeds 2023. He has been working on bringing music in Leeds together proactively for the last 3/4 years, and Music:Leeds is the embodiment of that work

Organisation